What was so special about Minnaram?
Minnaram happened to me when I was a kid. I don't know when I first saw the movie. It should be one of those re-runs in the afternoon television. I was still a kid, perhaps six or seven years old, wondering why the world has to be so sad in the first place.
Then I watched it many years later, when I was in college. It moved me greatly; so much so that I cried thinking about it. The thought of losing a loved one was a muse serious enough. But still, I wouldn't know what made the movie work.
For that, I had to wait till I lost a loved one. Not to death, but to the tragedies of the living. And in many ways, this loss was permanent. Irreversible. There was no undo button. Not even if I wanted to undo everything. Reason being, time changes everything. We change as people; so do the people who we were with. With that in mind, we may not want to go back to the 'past'.
But then, there is this seductive idea of lost people coming back. So much so that we even fantasise about it. Once in a while, we are hit with a dream in which the person re-enters. They do some crazy shit that makes you shudder, even inside the dream. Otherwise, they are placed so weirdly in the dream, you don't know what to think about them. Worse, they may not make sense in the dream at all. You don't know why they made that cameo appearance in a dream, which needed no further worsening. You simply don't know. But you wake up to a reality in which you wonder why such a dream came to you.
There might be no answers to this, but you do relish the thought. The voodoo ex, coming back to life. Especially so, when the memories are fond. Over time, I mean over long periods of time, the bad bits fade away. Not unless they have burnt your heart (sometimes we forget that too, meh!), your mind would have only retained the 'good' parts of that failed relationship. With that, your mind yearns for them to come back.
Always, what mind pines for is a sanitised version of your ex. In their most romantic zenith, with the sweetest of their actions and in a shape where they are love and only love. This, you desire. But what do you get? Nothing. Because life is boring. And also practical. They would have moved on with life long ago. You would have too, except for the occasional bouts of 'missing' your ex, which is only a coping up mechanism to make you feel about yourself. This is like a 'golden past' (a.k.a five thousand years ago) that you want to go back to, but wouldn't survive for lack of technology that maketh the modern (hu)man.
Coming back, the idea of a sweet, sanitised ex reappearing in your life is interesting. But can you fall in love with them straight away? For all that they have done to you? No! Perhaps a weak 'no', but a 'no' nevertheless!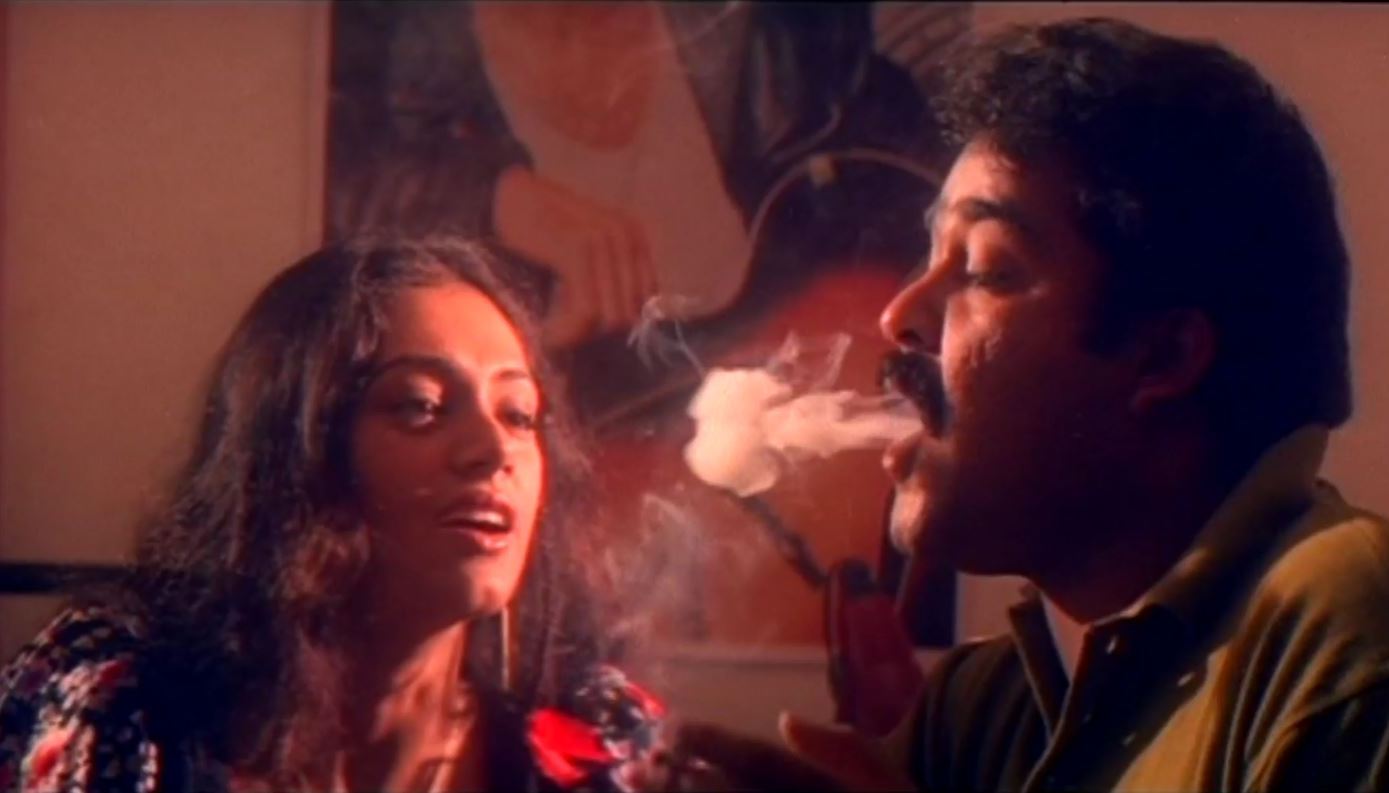 Here, the only way for them to manifest is as your nemesis and then slowly metamorphose into something affable. And you retrace the path of falling in love with them, only to live a life again - a life that you thought you have lost long ago. The character arc of your ex in the plot should be noted too. After evolution, they must be all that you were always pining for. Only the good bits. But to get there, they must be everything that you hate. The initial appearance must be traumatic (so characteristic of them!), for the scars they carry. But then, the scary bits dissolve away and you see the sweet kernel of their being - something that was always committed to you and will come back despite everything else.
And then, there is the allure of youth. The crazy things you did as a carefree young (hu)man, and can't do anymore. Also, the innocent trappings of the youth, which you drank to your fill with your (then) beloved. These themes are satisfying enough. So you are not just ready to tolerate that ex in your life. In fact, you greet her by opening up your arms and dreaming about a new life - away from all that you have now.
And this leads to a new order of things, where the return of your long lost love is the norm. Of course, there is a chaotic era in between, when you try to 'protect' your life from the devious ex, upon her return. But this was also because you couldn't see her soft kernel overflowing with undying love for you. But once you do - and it is clear to her as well that you are meant to be together forever - all this chaos and resistance turns pointless.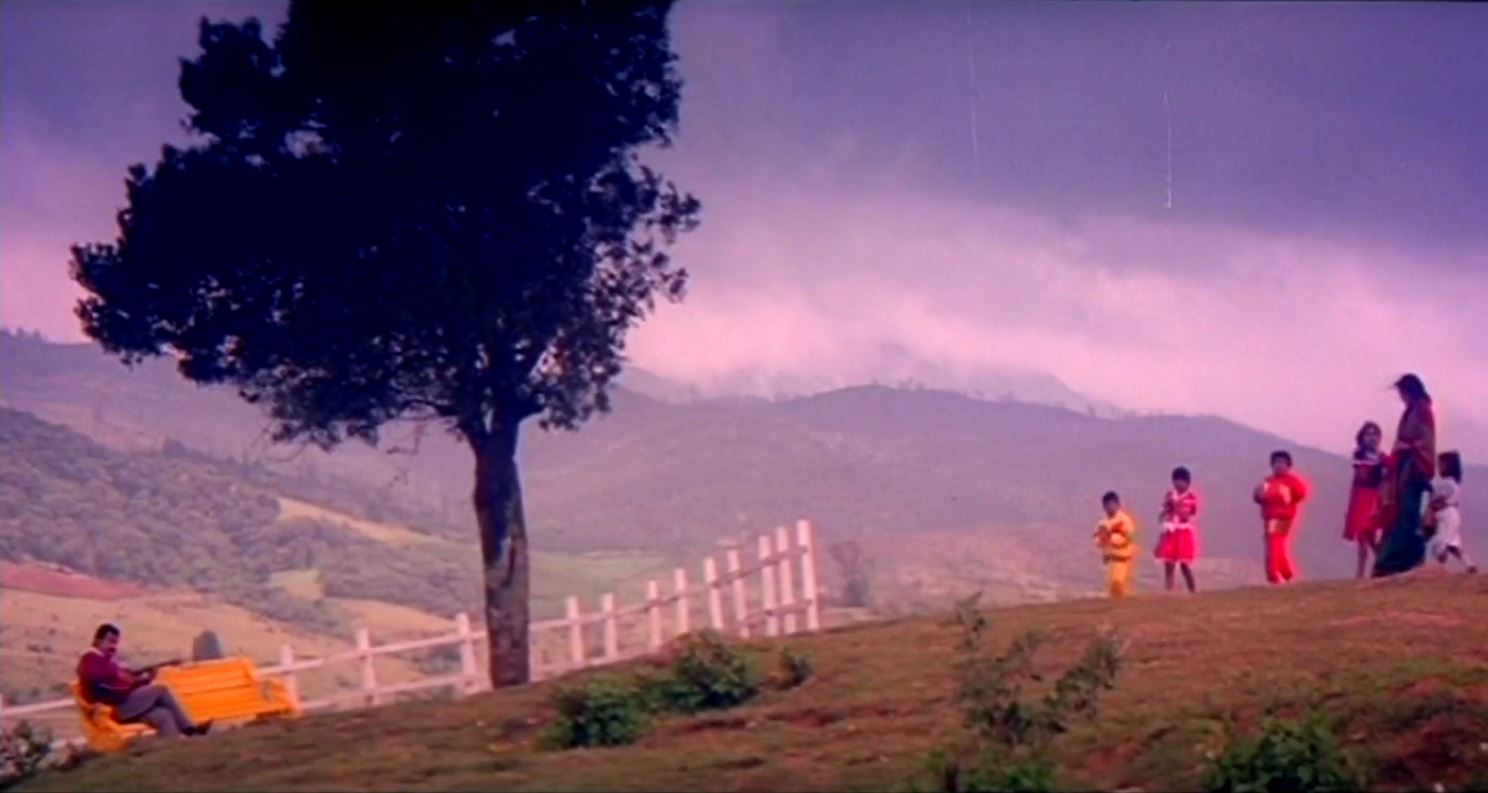 But this era is significant in the sense that you lose your present identity here. All that you have built post the ex, will crumble into pieces. You are preparing yourself to march back into the era of sweet love with your ex. And there is no guilty conscience to play here, because this was not your choosing. The ex returns, not because you wanted her to, but because she had to. This cosmic event is what latches your beliefs back in the 'order' and the 'system'. You harken back as a true believer and that is very evident in your actions. You prepare yourself to welcome back the divine ex. If that entails destruction, so be it. It is this divine love that will explain your losses. The trail of destruction will make sense only once you factor in the power of divine love that is being returned to your life. All in all, it is not a bad bargain.
Writing about Minnaram's plot also reveals how it is skillfully woven around the unfulfilled longings inside each one of us. We all have loved. And most of us have lost out in the process. Even when we end up with someone we love, we sometimes yearn for the people they were.
The sweet, doting lover boy may never return. In his place, you see a mature man who has a lot to cater to. He carries the name, face and gait of the man you fell for. But he is not the same. Likewise, the woman you fall in love with has disappeared long since. She is with you now, but her being bothered too much about the children makes you wonder. Is this the same person I fell in love with?
You go back to fond memories in search of that lover boy/girl, when that person is right next to you - breathing and farting as they sleep at the other end of the bed. But this is the pleasant dimension. The unpleasant ones are the ones who stay up at 2 AM and know that they cannot call the other. But can only ruminate the 'good' parts, from a person who will never come back.
In there, at that place in the heart where longings take shape and migrate to other parts of the heart, you see why Minnaram works. Minnaram works because we all are in love with the past. In love with an aspect of the past that will never come back. Even when you don't want it to come back, your heart aches for it. You bet on it.
And then you'll understand why Neena coming back was so important to Bobby. That was Bobby reclaiming his life itself. And for all the Bobbies we are, we would want Neena to come back to. And for once again, walk the green pastures where love is lost and found. And dance around there, in memory of letters lost. The letters that marked love. The letters that talked about the first flower in the vines of your domestic marital bliss. The letters were burnt long ago. But you still stare at the sky longing for Neena to come in an attire that'll immediately transport you back to the era where your love existed in all its glory.
And you know that she'll come.
If you are re-reading this article, I'd want you to do it listening to this song:
Comments can be mailed to mail@hashin.me